Cancer Patient, Advocate and Community Leader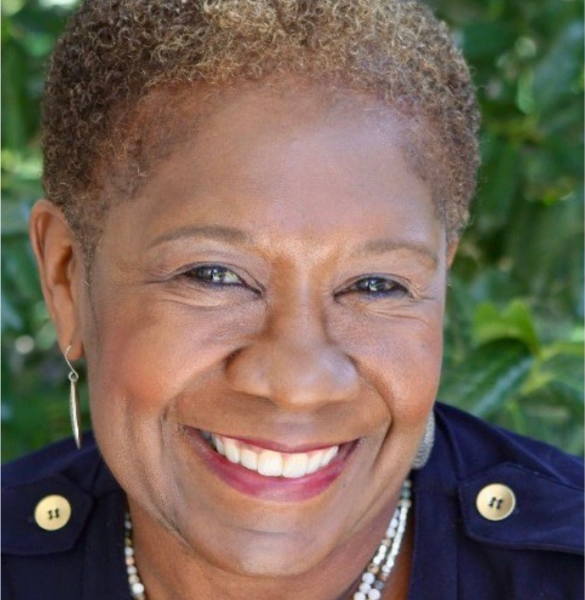 I feel that God carried me through this journey, so that I could be a source of strength and comfort for others who would travel this road.
Cancer patient, survivor, patient advocate and leader  – 58 year old Tracy has faced breast cancer twice and empowered countless patients along the way. Her cancer journey began in 2000, when she was the president of the local Alpha Kappa Alpha sorority. She'd just returned home from an event honoring their collaboration with the American Cancer Society. Tracy, a long-time advocate for self breast exams, decided to do one that very evening – and found a lump. It was during the holidays and her primary care physician said she could wait, but Tracy was determined to find out whether her lump was cancerous. "I went to another doctor immediately, crying and screaming. They sent me for a biopsy. Three days before Christmas I received the results: 'You have cancer.' I got in my car and drove 10 hours to my mom's house!"
Born and raised in Nashville, Tracy received her degree in Marketing and Business Administration from Middle Tennessee State University. She moved to Virginia to begin working in the pharmaceutical industry. Tracy was was at the peak of her career, enjoying the job of her dreams, and traveling the world. She'd just purchased her first home, and the future seemed full of promise. Her cancer diagnosis completely upended her life. "Because I'd attended so many events with the American Cancer Society, I had some idea of what I needed to do. But it was overwhelming. I had to see a surgeon and there were so many tests and choices to make."
Family, sorority sisters, friends and church family all rallied around Tracy in so many ways, accompanying her to treatment, making sure she was eating, and calling her daily with encouraging words. She fondly recalls her dear friend Mr. Ganell, who, despite his own Stage 4 cancer diagnosis, "called every Sunday at 1:00 to pray with me." Tracy cannot stress enough the importance of having a support network. Friends and family play such an important role during the ups and downs of treatment. "If you know someone who is diagnosed, talk to them about the people you know who survived. Give them hope. Understand that there are moments through the journey that a patient might not be able to show gratitude, but they are truly grateful for your care and concern."
What advice does Tracy have for newly diagnosed patients? "It's okay to be angry and even cry. But then get busy.  Choose a medical team that can meet your needs, has good communication skills and who will address your concerns in a timely manner.  Always take someone to the doctor with you; you'll be so overwhelmed you will not hear what they are saying to you. Keep a notebook to write down questions for the providers."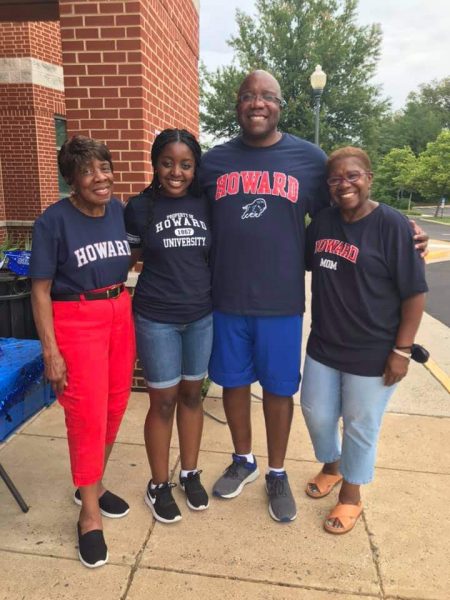 After completing her treatment, Tracy channeled her energy and her strong faith into helping others. "I feel that God carried me through this journey, so that I could be a source of strength and comfort for others who would travel this road." She has provided assistance to breast cancer patients both through her work and on a personal level. "I want to ensure that all patients have access to the best treatment available, regardless of their ability to pay or where they receive care. I work hard to educate providers on how my organization can help patients with support programs and treatments. I also challenge my organization to be more active in meeting the needs of those who may not have the support that I had on my treatment journey."
On the community front, Tracy's efforts have been nothing short of inspiring. She became a certified Breast Health Educator for Y-Me Breast Cancer Foundation, leading breast health workshops throughout the metro area. She provided on-line support through a program call "In Your Shoes" to support newly diagnosed women. Tracy later became the Executive Director for Breast Cancer Network of Strength, helping underserved women get mammograms and care. She also helped her sorority start an annual sewing event to make "Kozy Caps" for women with cancer.
In 2021, twenty-one years after her initial diagnosis, Tracy found herself facing a new crisis. She was diagnosed with ER PR positive breast cancer and underwent a double mastectomy
"I had a tough year of recovery, but just like my first diagnosis, thankfully no nodal involvement. I take all this to mean that God has decided that my work is not yet done." Now Tracy is healthy, traveling, and enjoying her life. "I want to thank Dr Rajendra and his team for two cancer journeys with me and my family. You were with me every step of the way. Your care, your patience and your encouragement has allowed me the ability to continue to do all the things that God has planned for me. I am so grateful for you!"
What does the phrase cancer survivor mean to Tracy? "I believe that it's another chance to live stronger, happier and blessed." We wish this dynamic, compassionate woman all her best as she faces the future with hope, faith and good health.