Together – With Cancer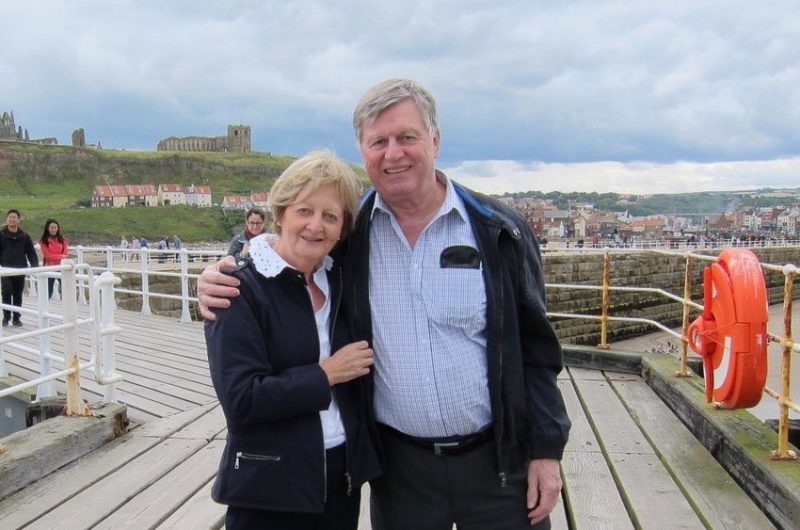 It was a huge shock to learn that I had breast cancer, as there was no history in my family. Everything happened so quickly.
Ken and Charlotte Herlingshaw have shared a lifetime together –  48 years of love and friendship. But this special couple also share a bond that few others do – they are both cancer survivors.
Ken, 76, was born and raised in West London, in the area now known as Notting Hill. Charlotte, 77, a native of Scotland, grew up in a military family and lived in Malaya, Germany and England. She began her career as an elementary school teacher and worked as a school principal for 16 years. In November 2007, just a few months before they planned to move to the United States for Ken's work, Charlotte was diagnosed with breast cancer.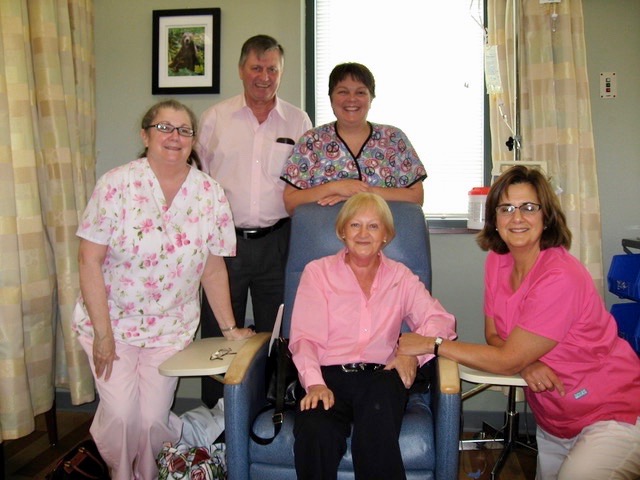 "It was a huge shock to learn that I had breast cancer as there was no history in my family. Everything happened so quickly," said Charlotte. She underwent a mastectomy and reconstructive surgery while at the same time packing up and readying their home in the UK for sale. "It was a horrific time. I didn't want to leave England and my supportive friends and family." After receiving two rounds of chemotherapy the couple moved to Leesburg, Virginia in February 2008. "Finding Dr. Rajendra no doubt saved me mentally and physically," says Charlotte. "The careful examinations, decisions for the appropriate treatment for my total physical well-being, and the kind nursing staff, gave me hope that I could overcome the disease."
As Ken and Charlotte settled into their life in Leesburg, a new shadow emerged. Ken was diagnosed with lymphoma in 2009. When he first heard the words, says Ken, he didn't take it seriously. "I had just played tennis. I knew nothing at all about lymphoma – surely this couldn't be happening to me?" But when the hospital staff at INOVA Loudoun talked about sending him to Johns Hopkins via helicopter, the gravity of the situation struck home. "To say it was a challenging time is an understatement," reminisces Charlotte.
Further challenges have impacted the couple's recovery. In 2010, Charlotte had another cancerous lymph node removed and went through chemotherapy again. "We had a small group of US friends, and in addition two very good UK friends flew over to Leesburg. They all rallied round to offer encouragement. accompany me to treatment and raise my spirits which really helped me move forward," says Charlotte.
In 2020, as the world locked down in the face of COVID-19, the Herlingshaws were visiting the UK – and decided to stay there. "Our unplanned extended lockdown in the UK has been rather challenging at times, although home improvement activities, meeting friends safely and walking regularly has helped to lift my spirits. Taking time to read and work in the garden, and being outdoors has also been mentally helpful," says Charlotte.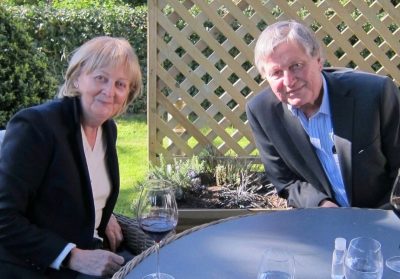 "Lockdown in the UK has probably been more severe in the UK than the US so it has been a challenge – my wife still doesn't allow me to go inside the supermarket, only to drive her there," adds Ken. Although the couple hasn't needed any cancer treatment during lockdown, Ken underwent a successful heart implant surgery.The Herlingshaws look forward to returning to their Leesburg, Virginia home in August.
Despite all the challenges this couple has faced over the last decade, they've grown stronger together. Ken hopes to never take another day for granted. He urges newly diagnosed cancer patients to "Stay positive, you can beat it!" Each year brings even greater hope for a cure, says Charlotte. Her advice for cancer patients is full of positivity. "Go forward with courage and hope as medical research is constantly improving regarding cancer treatment. Gather friends and family around you and as much as you are able, continue your daily life. Go outdoors, seek nature, physical activities and new hobbies." In other words, keep moving forward and live each day with joy and hope. That's what the Herlingshaws do each and every day. We wish them all the best and look forward to seeing them when they return to Virginia.